Rocsys autonomous chargers in action at ACT Expo
Rocsys autonomous chargers in action at ACT Expo
Rocsys is gearing up for the upcoming ACT (Advanced Clean Transportation) Expo in Anaheim, California, USA. The event is set to take place from May 2 to May 4, 2023, and Rocsys is inviting visitors to stop by booth #6100 to discover how Rocsys defines the next era of charging electric commercial vehicles with robotics.
ACT Expo, the largest conference and trade show of its kind, shines a spotlight on the latest and most advanced transportation technologies and clean fuels currently available on the market. For over ten years, ACT Expo has served as the premier annual event, exhibiting the newest technologies, fuels, services, and vehicles that are propelling the transition to zero-emission transportation solutions.
Visitors to the Rocsys booth will have the opportunity to see the ROC-1 robotic charger in action and learn more about how Rocsys' innovative charging solutions can help increase efficiency and ensure safety and convenience throughout the charging process.
Rocsys has tackled the challenges associated with manually charging electric commercial vehicles by providing a robotic, autonomous charging solution in the ROC-1. In a manual charging station, cables can typically be heavy and rigid, making them hard to handle.
With the ROC-1, Rocsys has made it easy to automate a standard EV charging connection helping to increase driver satisfaction and safety. It works with any vehicle or charger and the cables and connectors experience less wear and tear.
How does it work? The ROC-1 communicates with the vehicle from starting the docking process to undocking the vehicle, until the entire charge cycle is complete, without human intervention. Artificial intelligence (AI) based reliability optimization ensures the highest reliability and up-time. The system can also be remotely monitored and managed to support predictable and manageable fleet operations.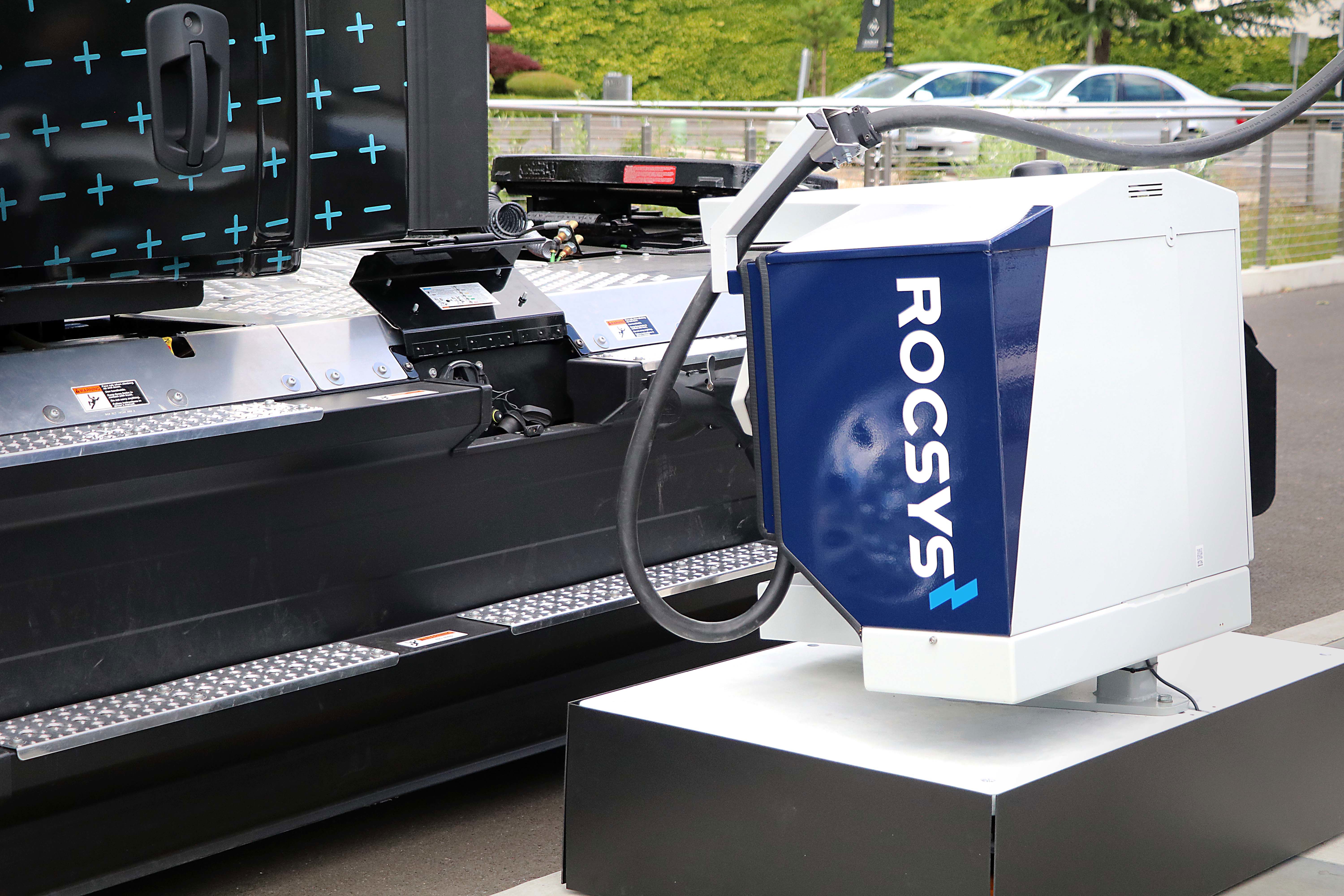 The system is designed for heavy duty conditions, and can operate in rain, snow and sun supporting fleets that require frequent and fast charging. It is reported that human factor-induced inefficiencies can account for up to 15% of the entire charging time for high-power charging. Switching to autonomous chargers eliminates this issue.
Rocsys is dedicated to contributing to the future of green fleet energy, and its autonomous charging solutions are a testament to that commitment. By enabling fleets to charge efficiently and safely, Rocsys is helping to drive the adoption of electric vehicles and the transition to a cleaner and more sustainable future.
If you're attending the ACT Expo this year, head over to booth 6100 to meet Rocsys representatives Jeffrey Bowden, (Sales Manager), Erin Galiger (Senior Business Development Manager for North America), Cassandra Stanley (Customer Application Engineer) and CEO and Co-Founder Crijn Bouman, to get an in-depth look at ROCSYS technology and how it can transform your business.
Interested to learn more about autonomous charging? To reach out, click on the blue schedule a meeting button below.
Schedule a meeting at ACT Expo
More about autonomous charging? Schedule a meeting with one of our experts. You can directly schedule a meeting on our agenda. 
Schedule a meeting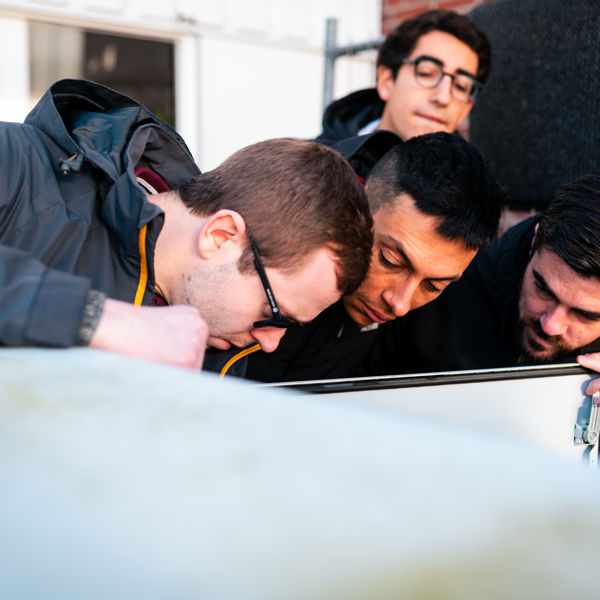 Rocsys presence in North America 
Taylor Machine Works, Inc., a leader in the design and manufacture of Zero-Emissions Container Handlers and one of the last privately held American manufacturers of material handling equipment, announces partnering with Rocsys in offering robotic charger deployment for the second-generation Taylor ZLC electric container handler. More about this partnering here.
Rocsys introduces autonomous charging to Electric Vehicle (EVs) fleets. By combining robotics, computer vision, and data-driven services, Rocsys ensures that EV charging is reliable, seamless and cost-effective. Rocsys is an international venture-funded company with US operations based out of Portland, Oregon.