Autonomous Charging
Optimize your charging operations in a reliable, safe, and cost-efficient way. We develop autonomous charging solutions for standard EV charging connections by combining AI-based computer vision, patented soft robotics, and remote services.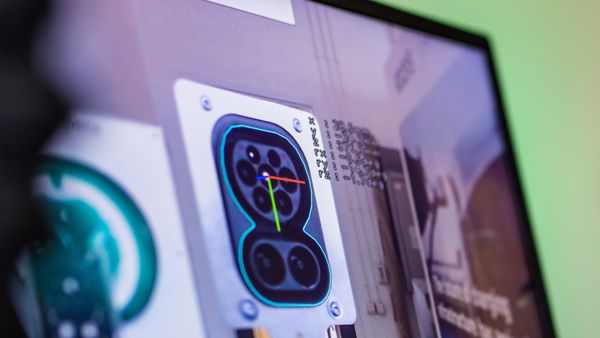 Seamless plug-in navigation with computer vision
Computer vision is the main guiding principle for our robots. This technology seamlessly navigates the plug towards the socket.
Our highly advanced vision solution is able to obtain 3-D information with a single camera. This provides the robot with the information to robustly navigate the plug towards the socket. Our deep-learning-based computer vision algorithms are trained to work under harsh weather conditions such as rain, snow, fog, and bright sunlight. Due to the integrated LED lighting, the system works day and night. 
Deep-learning-algorithm-based vision identifies vehicle inlet orientation even in tough weather
Constant optimization through heavy reliability testing in automated test set-ups
When deployed at customers,

 

continuous

 

performance optimization

 

is

 powered by Artificial Intelligence (AI)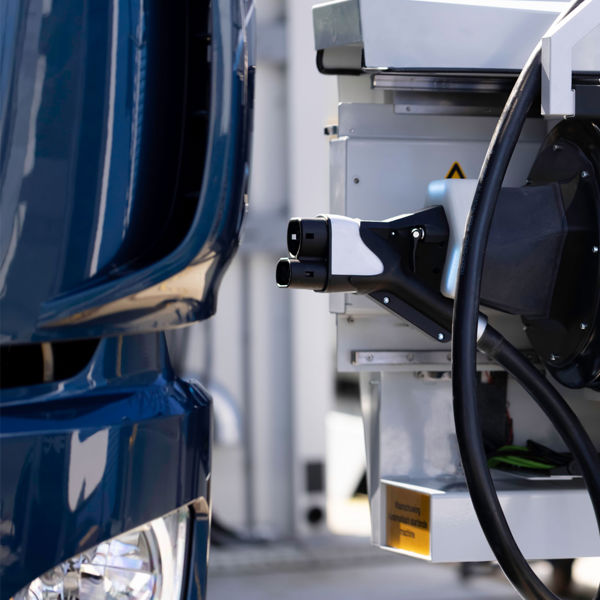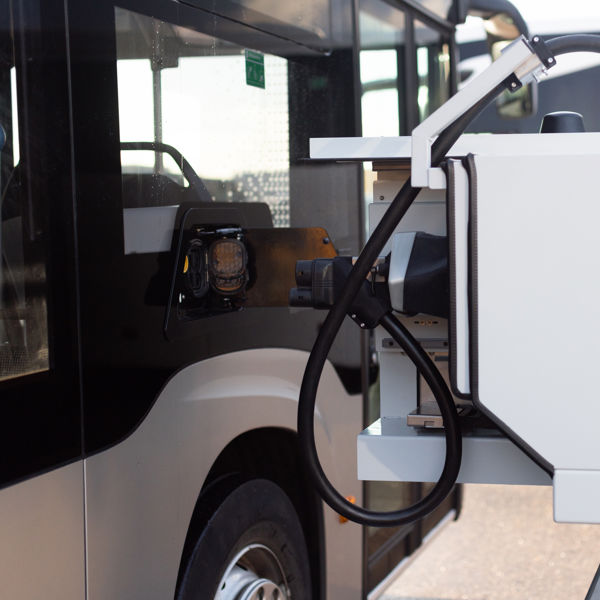 Reliable and safe plug-in action with patented soft robotics
Our soft robotics technology ensures that the plug safely finds its way into the socket in a sometimes challenging and demanding customer environment.
The customer operation must always continue. Our robotics can handle sudden shocks and allow customer offloading of cargo, passengers, or drivers at the same time.
Advanced soft robotics & soft actuation technology
Designed from the ground up for outdoor

 usage

6-Degrees of motion (translations & angles)
Soft structure is intrinsically safe & forgiving
Absorbs unexpected vehicle motion while connected
Remote services and SaaS for a truly seamless experience
Rocsys robots are intelligent, connected, allow teleoperation, remote diagnosis, and support, to ensure that vehicles are always connected and charged for the next shift.
We offer cloud-based API integrations which allow our customers to create an overall seamless, comprehensive fleet operation.
Ensure that vehicles are always connected
Remotely manage an automated charging operation
API integration for a seamless fleet management integration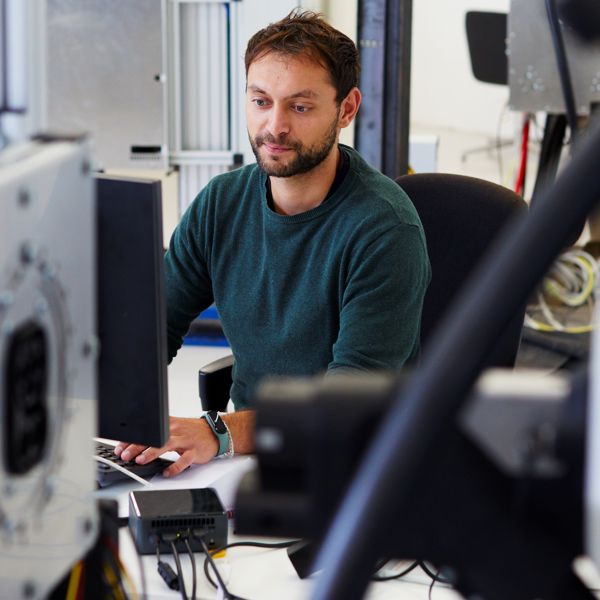 Explore Autonomous Charging
Contact us to learn more about autonomous charging in your industry. 
Schedule a meeting