Rocsys Accelerates Autonomous Charging with $36 Million in New Funding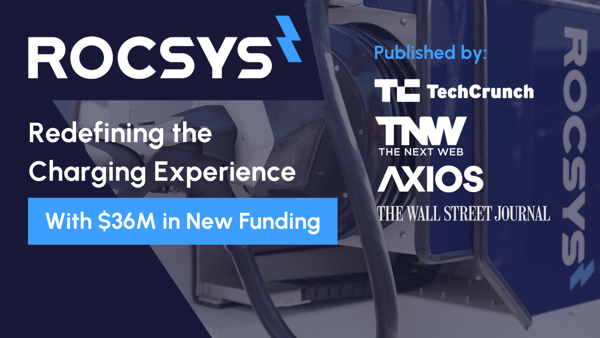 The Future of Charging is Now: Rocsys Accelerates Autonomous Charging with $36 Million in New Funding
Crijn Bouman, Co-founder and CEO
Until recently, transportation had been largely unchanged since the mid-twentieth century. But in the past few years, we've seen dramatic innovations that promise to transform how we move people and goods. Once viewed as a niche technology, electric transportation is now mainstream and moving far beyond conventional cars: fleet networks, logistics operations, industrial and port equipment, and even boats and amphibious vehicles are all moving to electrify, fast. And given ongoing developments in the self-driving space, autonomous vehicles (AVs) are poised to follow as the next big trend.
It's a pivotal moment for the global economy. Yet, for electric transportation to scale exponentially, we also need adequate charging infrastructure, which goes beyond simply putting more chargers in the ground. Today's charging process—drivers and fleet operations teams plugging heavy, high-voltage cables in and out at certain times—is not optimized for safety, efficiency, scalability, or reliability. With more autonomous transportation solutions hitting the market and the work site, the manual charging process just doesn't make sense. Why should a car that can drive itself need a human babysitter to charge?
Simply put, manual charging creates unnecessary headaches that can stall adoption of electric and autonomous vehicles, putting businesses behind the curve. The clear solution is autonomous EV charging, which uses a robot to automate the docking process of the charging connector and removes the need for human interaction with the charger. It sounds futuristic, but at Rocsys, we've been deploying autonomous charging platforms powered by soft robotics and AI-based computer vision since 2019.
Working with some of the world's leading automakers and OEMs, we've proven that autonomous charging can increase charging efficiency, boost emissions reductions, and protect people and equipment. Our existing partners and customers range from some of the world's largest premium vehicle OEMs to industrial logistics operators like SSA Marine and Hyster. Rocsys is also taking a leading role in supporting the development of international standards for robotic charging, including work with IEC/ISO, CharIN, and the ROCIN-ECO consortium with Audi, Porsche, BMW, Ford, and Mercedes-Benz, among others.
For these reasons, we're excited to announce our Series A funding today. This $36 million investment will help us rapidly scale our operations in several ways. We'll continue expanding our presence in Europe while bringing more operations, customer service, and manufacturing to the United States and growing our team dedicated to partnering with automakers. On the R&D front, we'll use the funding to build new features for our platform, such as automated parking guidance, comprehensive software integrations, and additional remote diagnostics and teleoperations support.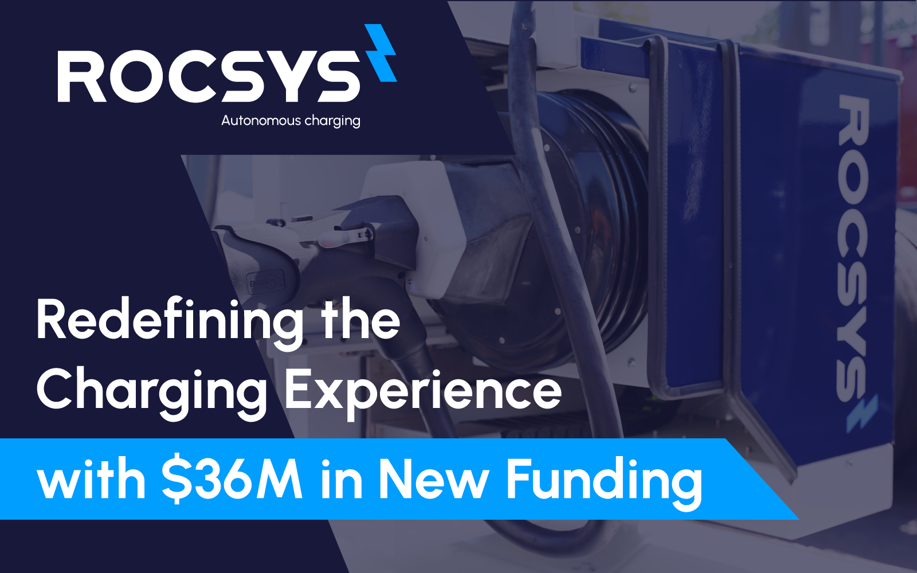 On the journey, we're grateful to have the partnership and support of our investors, who bring considerable expertise to the table. This includes: returning investor Forward.One; our Series A lead investor, SEB Greentech Venture Capital; the Graduate Entrepreneur fund; and the European Investment Bank—the world's largest multilateral financial institution and the global authority for climate impact finance. We thoughtfully chose to partner with these firms because they contribute not only financial resources, but also their time and passion to make Rocsys successful. Frederik Gerner and Jan Willem Friso of Forward.One, Mikko Huumo of SEB, and Dr. Gregor Matthies are joining our Board of Advisors as part of this next phase for Rocsys.
Why the market needs autonomous charging
My Co-founders, Joost van der Weijde and Kanter van Deurzen, and I started this journey with the belief that fast-evolving robotics and AI could spur momentum in the transition to decarbonized transportation. We each brought perspectives to the project that we hoped would complement each other—my perspective as an entrepreneur who had sold my previous company and scaled the solution as part of a global corporation, Joost as a Ph.D. scientist at the cutting edge of robotics, and Kanter as an engineer and experienced software leader. We believed that autonomous charging was the future of transportation, and we built our technology to address the market's unique pain points.
First, there is the business case. It's mission-critical that a fleet's EVs are charged and ready to go when needed. Time is money; because charging an EV takes more time than filling a tank of gas, forgetting to plug in can have financial consequences in the form of operational delays. Additionally, many industrial and logistics-focused fleet operation sites have strict rules about who is allowed to operate high-voltage EV chargers. Autonomous charging solves both these challenges by guaranteeing that EVs will be plugged in when needed without requiring any human intervention. It's also more efficient than manual charging: robots don't have to unbuckle and get out of the vehicle and won't trip over charging cords or struggle to line up the plug with the socket. At a commercial fast-charging station, for instance, efficiency gains from autonomous charging can increase station throughput by ~20% during peak hours.
Second, there is the consumer case for autonomous charging. For EV owners, autonomous charging is a more efficient and enjoyable experience than having to deal with charging cables, remembering to plug in, and waiting around during the fueling session in order to plug out. Not to mention, at charging stations, autonomous charging offers greater efficiency, enabling more cars to move through the station in the same amount of time.
Third, there is the autonomous case. There's no question that autonomous vehicles are the future of transportation. And in shipyards where terminal tractors are self-driving, or automated valet parking garages for businesses, or parking lots for autonomous municipal buses, it won't make sense to have a person on standby just to plug the vehicles in and out. Autonomous charging is the way forward. What's unique about our approach at Rocsys is that we've built a system that can easily upgrade existing charging infrastructure to make it autonomous. This means that, as AVs gain more market share, the charging assets already in the ground won't go to waste.
Based on the industry traction we've received already, we believe Rocsys is successfully addressing these market pain points. The ROC system and Rocsys Cloud Platform deliver frictionless charging that is compatible with any charger, vehicle, or transportation equipment and connects with fleet management systems, in any setting and under all conditions. Our offering optimizes, de-risks, and maximizes the return on EVSE investment today while future-proofing transportation operations for the future.
Building on autonomous charging breakthroughs
Although we're proud of the work we've done so far, we're not content to just rest on our existing accomplishments. With the billions of dollars for electrification-related incentives recently allocated in the U.S. Inflation Reduction Act and similar policies, we see unprecedented and even unexpected new business opportunities. Similarly, with recent announcements like GM's move to adopt Tesla's charging network, it's clear that the industry is aligning with our vision for universally-accessible, effortless charging.
With the completion of our Series A funding round, we are expanding and accelerating our product roadmap while growing our presence in key markets. Now, we have the capital and the network to go even further, bringing the power of our solution to some of the world's most exciting and challenging mobility applications.
Even as we accelerate our growth, our commitment to our original inspiration is unwavering: to develop and commercialize autonomous charging to create an electric and autonomous transportation ecosystem that reimagines how the world moves.
To learn more about our Series A, read the official announcement.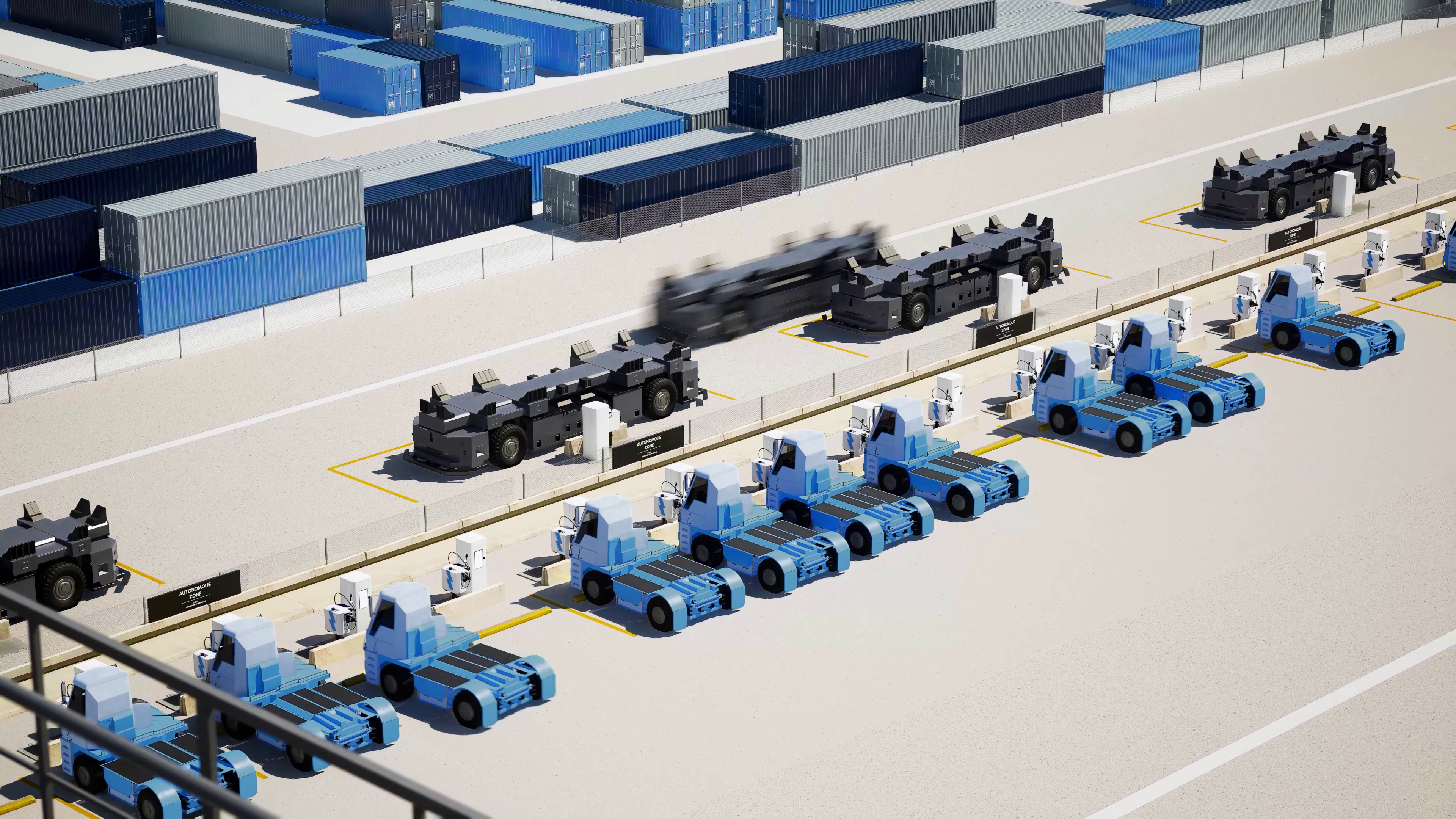 About Rocsys
Rocsys is the leader in autonomous charging solutions for electric vehicles and equipment. With an innovative approach combining soft robotics, AI-based computer vision, and data-driven services, Rocsys creates a reliable, seamless, efficient, and cost-effective charging experience for fleets and consumers. Rocsys ensures reliability in charging by removing the risk of operator errors and maximizing efficiency, enhancing safety by limiting exposure to high-voltage equipment. Rocsys can easily transform any existing charger into an autonomous system backed by a cloud-connected platform for support and frictionless integration with other fleet management tools. Founded in 2019 and headquartered in The Netherlands, with U.S. operations based out of Portland, Oregon, Rocsys is setting the standard for the future of autonomous charging with leading roles in industry consortiums and strategic partnerships with multinational corporations and OEMs.
Publication date: Rijswijk, Netherlands, July 11, 2023