Whitepaper: Business cases for robotic charging at a public fast charging station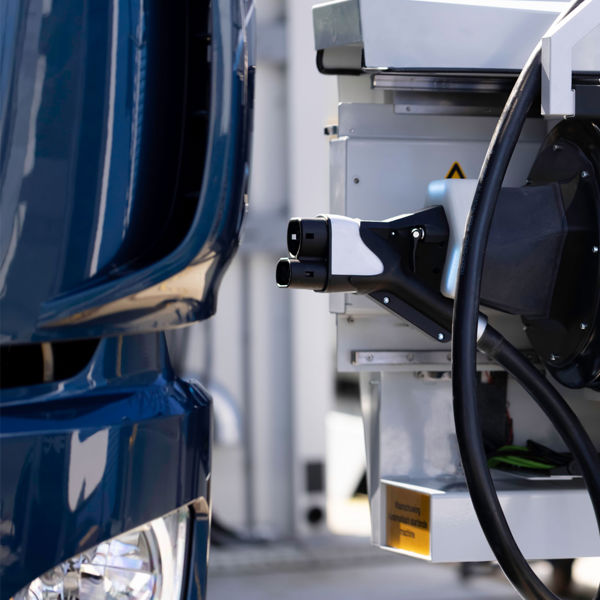 Business cases for robotic charging at a public fast charging station
Whitepaper of Huber & Suhner, Ionity and Rocsys.
Management summary
Rapid growth and mass-market adoption of e-mobility require a timely roll-out of supporting charging infrastructure and superior user-friendliness. In today's practice, both elements are often suboptimal or lacking.
This whitepaper describes a new approach based on robotic charging. In a robotic charging station plugging in and -out is performed by a robot. This gives a superior user experience, as the consumer ideally does not have to do anything in order to receive a charge. Parking in the right spot is only needed until autonomous driving takes over. Furthermore, robotic charging avoids the necessity for the driver to handle the often stiff and heavy charging cables.
A typical plug-in process can take several minutes when it is performed by humans because
they do not only plug in. For example, drivers put on their coats, step out, try to make sense of
the functionality of the charger, etc. before actual power flows into the vehicles. At the end of
the charge session cars often remain connected while charging has already stopped, or the
charging session enters a phase with a very slow charging rate. This typically happens when
a battery is being charged over 80%, while drivers finish their meal, coffee, or phone call. In
other words, leaving the car connected results in unnecessary queues, which reduces the
maximum capacity of a charger. Automation of the plug-in and plug-out process prevents these
losses.

For charge point operators it is beneficial to automate the process because at high traffic
locations more customers can be served with the same amount of charge points. It improves
their service capacity and accelerates their return on investment. This whitepaper provides a
business case to demonstrate that the service capacity of a high-traffic fast-charging location
can be improved by 15%, and that an additional 12-14k€ of yearly revenue can be generated
by introducing a robotic charging process. Therefore, a larger market can be served with the
same level of infrastructure investment, while a superior user experience is obtained for the
drivers. Lastly robotic charging stations are well prepared or even required to serve the future
vehicle generations capable of self-driving and self-parking.
Authors: Dr. Susanne Koblitz, Crijn Bouman, Dr. Joost van der Weijde, Max Goldi
DOWNLOAD: Whitepaper of Huber & Suhner, Ionity and Rocsys.
26 October 2020