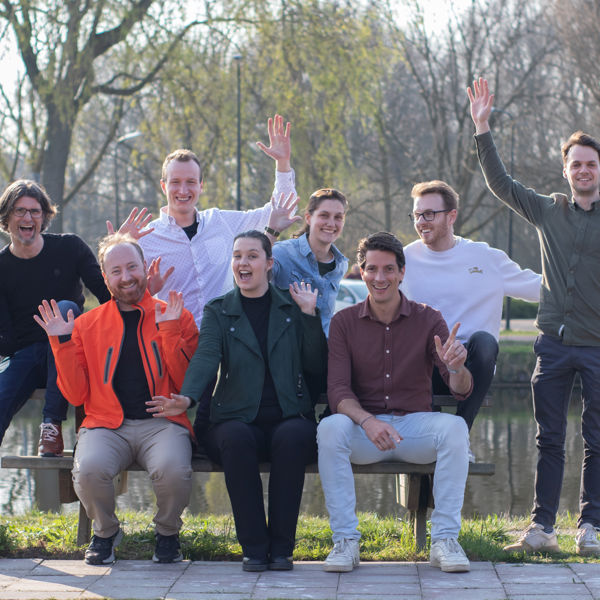 More about us
Our headquarters are in the Netherlands, and we have a sales and operations office in Portland, OR, USA. Rocsys was founded in 2019 by experienced entrepreneurs, currently employs over 30 people, and is expected to exceed 100 people within two years. Our customers are major global A-brands, and our growth is spectacular.
You make the difference

 
You are that all-rounder who wants to make things happen in our company. You are practical, very solutions-oriented, and like to have variety in your job. You love to organize, enjoy taking responsibility, and love to learn new things.


Your contribution
You are an energetic professional who doesn't mind wearing multiple hats, and you ensure all things in- and around the office run smoothly: 
In this job, you: 
Are responsible to make our office a great place to work and visit: 
You are welcoming and supportive to all people present in the office, offering them assistance and support

 

You provide general support to (international) visitors and employees

 

You manage relationships with vendors, service providers, and landlord

You are the first point of contact through phone and e-mail and coordinate the right follow-up actions 


Are responsible for administrative, IT & general support 
You ensure office supplies, computing equipment, and other supplies are available and supported

 

In close coordination with experts, you assist IT with basic tasks 

 


Are responsible for arranging special events, lunches, and drinks 
From time to time, you arrange larger events in close cooperation with other departments. Events could be customer events, employee events, Christmas activities, Onboarding days, etc.

 

You arrange our daily (free) vegetarian lunches and our weekly Wednesday afternoon drinks

 


Are responsible for all kinds of general support 
Support the departments with small day-to-day activities

 

Organizing business trips 

 


What you will bring into Rocsys
Strong organizational and time management skills

Fluent in Dutch and English, additional languages are preferable (in writing and verbally)

 

Good team working skills, excellent verbal and written communication skills

 


You are
A positive and enthusiastic personality 

 

A team player with a supportive mindset

 

A structured communicator (in writing and verbally)

 

Flexible and equipped with a can-do mentality

 

Able to work in a highly international setting

 

Self-motivated and able to work independently

 

Self-motivated and able to work independently

 

Available 24 hours per week or more (HQ office based in Rijswijk)