Chief Financial Officer (CFO)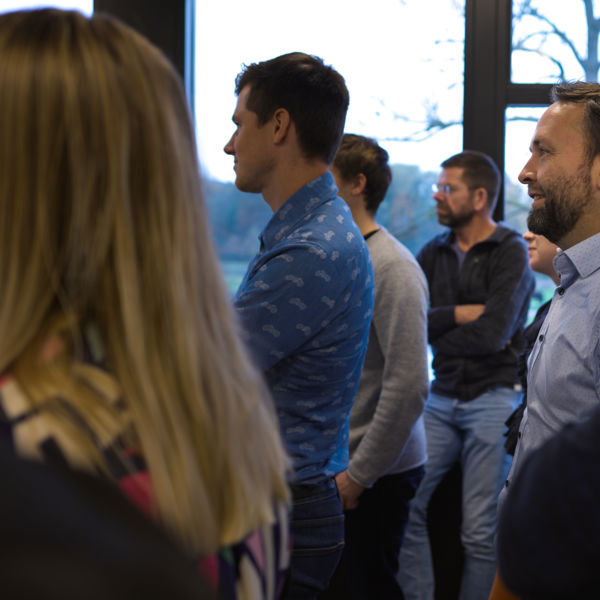 More about us
Our headquarters are in the Netherlands, and we have a sales and operations office in Portland, OR, USA. Rocsys was founded in 2019 by experienced entrepreneurs, currently employs over 30 people, and is expected to exceed 100 people within two years. Our customers are major global A-brands, and our 200%+ YoY order growth is expected to continue in the years to come. 
You make the difference
You are a key member of the global management team (6 people) in a highly mission-driven company. In your role, you help developing solid financial strategies for our fast growth. You contribute to our mission to power clean transportation by structuring the business from a financial, legal, and administrative perspective and setting us up for scale.


Your

role as CFO

 


 As a global MT member you contribute to our strategy by: 
Assisting in formulating the company's future direction through providing input on the company's business plan, financial strategies, budgeting, and forecasting

Developing performance measures that support the company's strategic direction

Maintaining in-depth relations with all members of the management team and key people in financial & legal control functions


 
You have a key role in unlocking financing to facilitate our growth by: 
Active involvement in investor presentations, pitches, and general capital raising activities, in conjunction with the CEO or occasionally as a lead presenter or first point of contact. You win investors' confidence by conveying your thorough understanding of the general business aspects and all finance and control-related

Supporting the preparation of investor presentations, including all related business information such as market sizing, scenario building, benchmarks, etc., in close collaboration with key people.

Preparing regular investor-related communication in close cooperation with CEO, other MT members, and key functions.

Proposing general strategies for funding of the business facilitating its fast growth, implementing such strategies including managing the contact with suppliers of debt financing and other financing facilities 

Actively contribute to, and supervise due diligence & legal processes required as part of fundraising efforts
 
On a daily basis, you are responsible to: 
Run all accounting, human resources, investor relations, legal, tax, and treasury in close cooperation with our business control.

Manage a small team incl. an experienced business controller, admin/hr and build it out according to your insights

Oversee the financial operations of subsidiary companies / foreign operations (currently the USA)

Manage any third parties to which accounting or finance functions have been outsourced

.

Support

our sales and business development with financial insights, models, business calculations to support our commercial activities

Oversee employee benefit plans, with particular emphasis on maximizing a cost-effective benefits package

Understand and mitigate key elements of the company's risk profile

Monitor all legal matters involving the company and legal matter affecting the industry; ensure that the company complies with all legal and regulatory requirements

Report financial results to the shareholders and/or board of directors

Maintain appropriate insurance coverage

Monitor cash balances and cash forecasts; arrange for debt and equity financing; invest funds


Our expectations
10+ years of relevant experience

 

Experience as a CFO for a scale-up company or other leadership position in a highly dynamic growth context

Master's degree in finance, accounting, economics, business administration, or equivalent business experience

A natural curiosity and a "big picture" mentality

Experience in a venture-backed company, venture capital, or an M&A context, preferably a broad experience in equity financing

Experience in an international context

Solid presentation skills
 
You are 

A team player

Flexible and equipped with a can-do mentality

Highly structured

Enthusiastic about working in a highly dynamic and multidisciplinary scale-up context

Self-motivated and able to work independently.

A structured communicator (in writing and verbally)

Able to work in a highly international setting