Automotive Standardization Engineer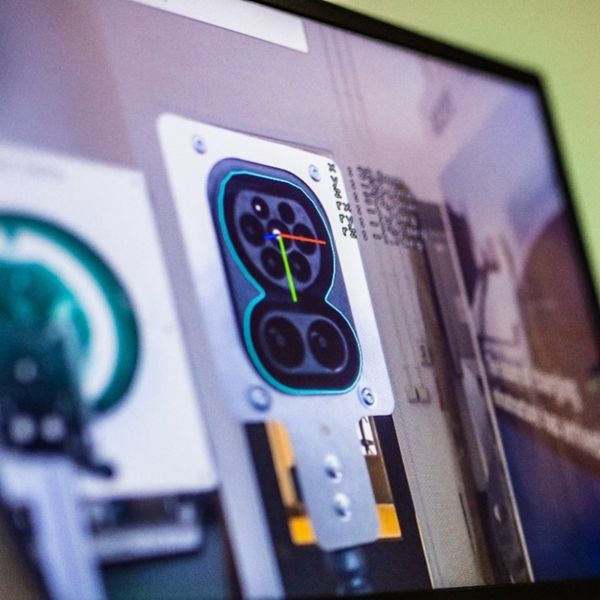 More about us
Our headquarters are in the Netherlands, and we have a sales and operations office in Portland, OR, USA. Rocsys was founded in 2019 by experienced entrepreneurs, currently employs over 30 people, and is expected to exceed 100 people within two years. Our customers are major global A-brands, and our growth is spectacular.
You make the difference
You are the Automotive Standardization Engineer with the drive and ability to shape the market of autonomous EV charging while representing Rocsys' interests. By combining an eye for detail with the ability to see the bigger picture, you are able to steer standardization efforts and guide developments within Rocsys.


Your contribution
As an Automotive Standardization Engineer, you participate in various standardization committees with multidisciplinary topics. You make sure you understand the relevant standards, and how they fit with Rocsys' solutions. You are also able to explain the contents to relevant people within or outside the company.


You represent Rocsys' interests in various standardization committees: driven, knowledgeable, collaborative.
You attend (inter)national standardization meetings (IEC/ISO/SAE/NEN/NEC/…)
You identify the interests and agenda of important stakeholders, such as large car manufacturers, in order to make the best strategic decisions
You contribute to standardization by writing proposals, in collaboration with Rocsys' own experts, and defending those proposals. These proposals should be in the best interest of the industry


You participate in projects and/or collaborations where standardization is an important factor.
You contribute to development by giving insight into relevant standards and making sure our current and future developments are in line with those standards
You create and maintain an overview of relevant standards for Rocsys
You condense the contents of relevant standards to essential information, to easily give an overview to various people within, and sometimes outside, Rocsys
You help steer the technology roadmap, by feeding back what happens in standardization
You help developers to correctly interpret and implement standards. You support teams working on automotive projects by providing guidance on implementation
You occasionally support interoperability events where technology is jointly tested with other companies, such as large vehicle & car OEMs

What you will bring into Rocsys
You have got a Master's degree in an engineering discipline, preferably in or related to robotics, automotive, software, or electronics, with at least 7 years working experience
You have got a demonstratable interest and preferably experience, in standardization
Ideally, you have got working experience in the electric-vehicle (charging) market and/or robotics
Ideally, you are familiar with relevant standards, such as IEC 61851, IEC 62196, ISO 15118, DIN 70121, and ISO 10218
 
You are
You are a structured communicator
You are tenacious and meticulous
You easily recognize and reason from other people's perspective
You have got a feeling for strategy
You have got an eye for detail
You are an abstract thinker
You are able to clearly convey information in written and illustrated form
You are fully proficient in English
You are able to work in a highly international setting
You are a team player
You are self-motivated and can work independently
You are enthusiastic about working in a highly dynamic and multidisciplinary scale-up