Rocsys is scaling and we are looking for a hands-on System Architect with technical expertise and problem-solving skills to support us with creating robust and reliable systems that meet the needs of our end users in the Automotive Market. This sector holds immense potential for ROCSYS, presenting a unique opportunity for you to play a pivotal role in establishing and expanding our presence. If you are eager to be at the forefront of building this business, then read on!
You make the difference
As our System Architect, you play a crucial role in our system's journey, from designing to deploying and maintaining it. You will work on complex projects with renowned German passenger car OEMs and use your problem-solving skills and technical expertise to improve our system's efficiency and reliability. With your knowledge of cutting-edge technological advancements, you will assume a critical role in defining the architecture and functionality of our revolutionary robotics charging solution. And together with our cross-functional teams, you collaborate to define requirements, address technical challenges, and communicate system updates.

Your contribution
As a System Architect, you:
Develop system architectures for customer specific robotic charging solutions (demonstrators, configurable test-beds for clients)
Translate customer project requirements into technical requirements and specifications for the integration of robotic systems
Oversee and manage the overarching design, interaction between components, and interfaces with external/other systems, making use of existing components within the Rocsys portfolio, and filling gaps (or defining/requesting new components) where needed
Conduct feasibility studies and risk assessments for proposed architectural solutions
Collaborate with cross-functional teams (e.g. Mechanical Engineers, Electrical Engineers & Software Developers) to align system architecture with business objectives
Present to and update (internal and external) stakeholders on the progress and performance of the system architecture

What you will bring to Rocsys
Bachelor's or Master's degree in Electrical/ Mechanical Engineering (e.g. Systems & Control, Mechatronics, Robotics) or a related field
A minimum of 5 years of experience in a similar role, preferably in the robotics or EV industry
Strong knowledge of system architecture principles for robotics, and automation technologies
Experience with UML/SysML Modelling (e.g. Block Diagrams, Sequence Diagrams, State Diagrams, etc.)
Demonstratable high-level knowledge on software development, mechatronics, system integration, computer vision  and robotics
Effective communication and collaboration abilities to work in cross-functional teams
Project management skills and the ability to lead and mentor development teams when necessary
Background in the Automotive/ EV business is nice to have
You are
Practical with a hands-on mentality
Innovative
Analytical
Results-oriented
Our promise
Contribution to a sustainable future
A competitive salary
Access to our employee stock option plan
Flexible working hours, hybrid working environment (home/office)
Work with cutting-edge technologies in software and robotics and major international players who are at the forefront of clean and autonomous mobility
An environment where people have respect for each other
Development of your skills and expertise through training
Free vegetarian lunch, fresh ground beans coffee, and healthy snacks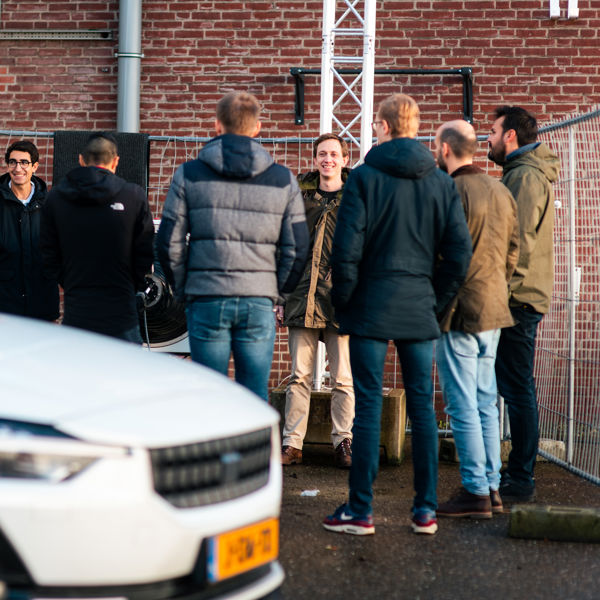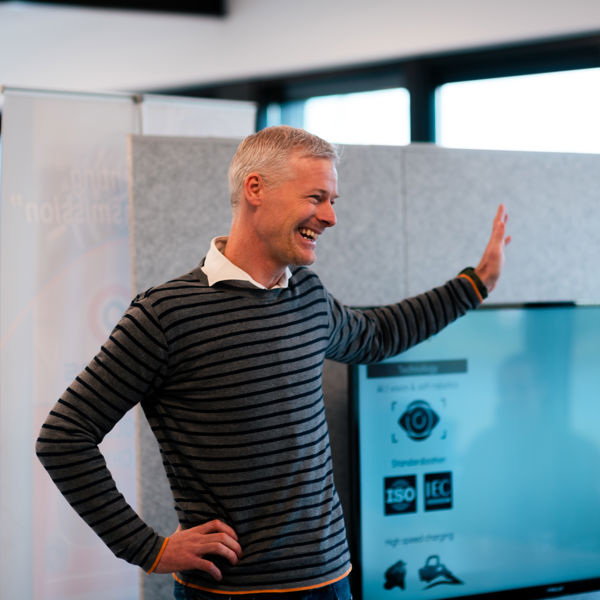 More about us
We are a fast-growing, high-tech, and innovative company with one mission: Powering clean transportation by making charging autonomous!
We create reliable autonomous charging solutions by combining soft robotics, cutting-edge computer vision, and added-value services. Rocsys enables its customers to electrify their fleet sustainably.
Our headquarters are in the Netherlands, and we have a sales, service and operations office in Portland, OR, USA. Rocsys was founded in 2019 by experienced entrepreneurs, currently employs over 50 people, and is expected to exceed 100 people within two years. Our customers are major global A-brands, and our 200%+ YoY order growth is expected to continue in the years to come. 
Join us, and together, we are powering clean transportation.
Our core values:
Positivity​:
We are a company which is fun to work for. We trust each other, are open and transparent. Our mindset is positive, and we continuously coach each other toward positivity.  
Innovation​
We cultivate processes, attitudes and mindsets which actively contribute to a better product-market fit and increased customer value. We are innovative in experimenting and adopting new paradigms when useful.  
Effectivity​
We are fast moving and flexible while always structuring our processes and products for scale. We focus on output and aim for maximum result.
Ownership​
We take ownership of delivering results and support colleagues by providing quality information, by being reliable and dependable in our daily interactions. Even if this means going the extra mile.
Sustainability​
​We contribute to a cleaner and better world. In our daily jobs we consider sustainability in the way we run our offices and operations.
Respect​
We aim to become a better company through encouraging diversity. We engage in healthy discussions, listen to each other, put effort in understanding and learn from differences and try to make the best decisions.
Expertise​
We value the expertise of colleagues and actively share knowledge with each other to improve the overall level of expertise in the company. We try to have a learning mindset and encourage others towards adopting this mindset.