Strategic Account Executive – Vehicle OEMs - Vehicle / EV industry
Department
Sales & Marketing
Do you have a proven track record in generating revenue and building long-term relationships with clients in the vehicle or EV industry? And do you want to contribute to a sustainable future? Then join our US team as our new Strategic Account Executive!
You make the difference
As our Strategic Account Executive, you will be responsible for identifying, developing, and maintaining new business opportunities to support the growth and profitability of the company with a specific focus on OEMs for electric vehicles (EVs). You are an experienced professional with a proven track record in generating revenue and building long-term relationships, ideally with clients in the EV industry. 


Your contribution
As a Strategic Account Executive, you: 
Create and execute a strategy to drive onboarding of Rocsys technology at OEMs (yard truck-, heavy equipment-, heavy AGV-, autonomous driving- etc. manufacturers)

 

Conduct market research to identify potential new business opportunities within the EV industry

 

Generate new business leads by working closely with the Account Development Representative but also through your own networking, attending events, and other means

 

Convince prospects about autonomous charging and the benefits of the Rocsys technology by a consultative sales approach / challenger sales methodology

 

Collaborate with the Rocsys program manager to support the onboarding

 

Manage the top of the sales funnel and oversee lead qualification and scoring processes

 

Maintain accurate records of all sales activities and customer interactions in our CRM system

 

What you will bring to Rocsys
Minimum of 5 years of experience and proven track record in business development or sales with a consultative selling approach

 

Experience within the EV industry

 

Entrepreneurial spirit

 

Ability to work independently and as part of a team

 

Willingness to travel as required

 

Experience in a fast-growth context or similar scale-up, preferably in the technology industry

 
You are
Strategic

 

Persuasive and results-driven

 

Adaptable

 

Collaborative

 

With a hands-on and can-do mentality

 
Our promise
Work with cutting-edge technologies in software and robotics and major international players who are at the forefront of clean and autonomous mobility

Access to our employee stock option plan

9 recognized holidays per year and 

25 vacation days per year

401(k) retirement plan with matched contribution

Medical, dental, vision, and life insurance for self and dependents

Flexible working hours, hybrid working environment (home/office)

Development of your skills and expertise through training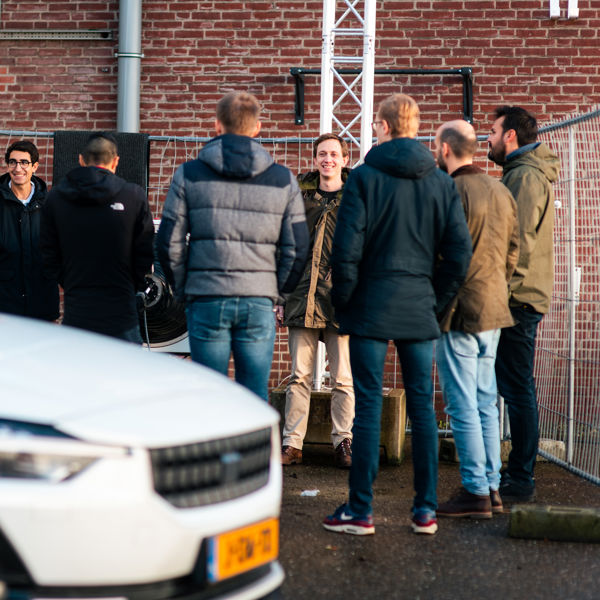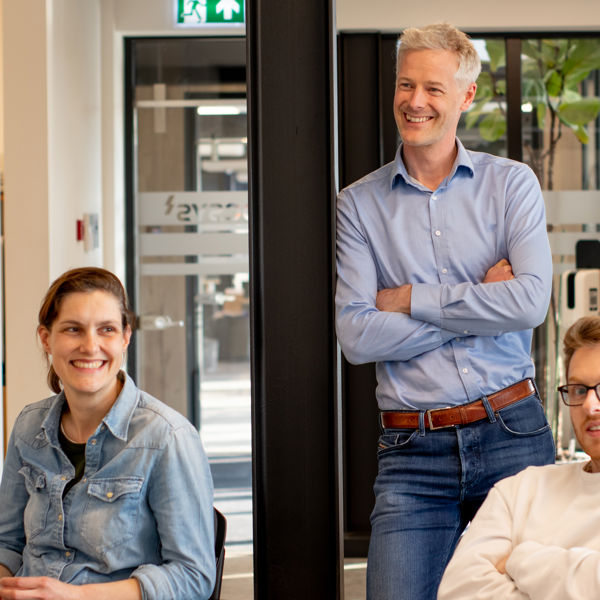 More about us
We are a fast-growing, high-tech, and innovative company with one mission: Powering clean transportation by making charging autonomous!
We create reliable autonomous charging solutions by combining soft robotics, cutting-edge computer vision, and added-value services. Rocsys enables its customers to electrify their fleet sustainably.
Our headquarters are in the Netherlands, and we have a sales, service and operations office in Portland, OR, USA. Rocsys was founded in 2019 by experienced entrepreneurs, currently employs over 50 people, and is expected to exceed 100 people within two years. Our customers are major global A-brands, and our 200%+ YoY order growth is expected to continue in the years to come. 
Join us, and together, we are powering clean transportation.
Our core values:
Positivity​:
We are a company which is fun to work for. We trust each other, are open and transparent. Our mindset is positive, and we continuously coach each other toward positivity.  
Innovation​
We cultivate processes, attitudes and mindsets which actively contribute to a better product-market fit and increased customer value. We are innovative in experimenting and adopting new paradigms when useful.  
Effectivity​
We are fast moving and flexible while always structuring our processes and products for scale. We focus on output and aim for maximum result.
Ownership​
We take ownership of delivering results and support colleagues by providing quality information, by being reliable and dependable in our daily interactions. Even if this means going the extra mile.
Sustainability​
​We contribute to a cleaner and better world. In our daily jobs we consider sustainability in the way we run our offices and operations.
Respect​
We aim to become a better company through encouraging diversity. We engage in healthy discussions, listen to each other, put effort in understanding and learn from differences and try to make the best decisions.
Expertise​
We value the expertise of colleagues and actively share knowledge with each other to improve the overall level of expertise in the company. We try to have a learning mindset and encourage others towards adopting this mindset.