Are you a forward-thinking individual with a proven track record of driving product development and delivering exceptional user experiences? Do you want to be a part of our journey in shaping the cleaner, smarter, and greener transportation landscape? Then take the wheel as our new Product Owner and steer the future of autonomous electric vehicle charging with us at Rocsys! 
You make the difference
As our passionate Product Owner, you play a crucial role in guiding the development of our cutting-edge robotic products for autonomous charging of electric vehicles – an exhilarating journey in the realm of e-mobility! You define and prioritize the product roadmap, communicate the vision to the team and create user stories that ignite excitement. You skillfully manage stakeholder expectations, ensuring the successful delivery of our valuable and high-quality products. With your expert guidance, you help us to shape the future of e-mobility, driving us towards innovation and excellence. 

Your contribution
In this job, you: 
Are responsible for one of our core robotic charging products - the ROC-1 product, which is a smart system consisting of hardware & software elements. The ROC-1 performance and its stream of new features are your baby, and you nurture them towards great success;

 

Are responsible for maturing and sustaining the current product, continuously improving its performance, reliability and functionality;

 

Drive the development teams, project leaders and external suppliers in agile processes (scrum, kanban), in terms of specifications, priorities, timelines and planning of new developments/ improvement projects while considering commercial, technical, and organizational interests for a well-timed roadmap;

 

Are the linking pin that connects sales, key customers/accounts/partners, and internal stakeholders such as research and service in relation to the product development;

 

Are responsible for managing all technical specifications and features of the product over time, ensuring continuous success with and for our customer base and other stakeholders while ensuring clear product documentation (or support with the creation of new ones as needed;

 

Drive and oversee the entire development process, from proposing and initiating new developments and features to managing product launch, roll-out, and improvements to products, design, and processes;

 

Analyze and keep track of the commercial & competitive environment, technical context, including hardware & software solutions making sure our product offering is of relevance in combination with our product managers.

 
What you will bring into Rocsys
You have a Master's degree in Engineering or equivalent skill level;

 

Minimum 8 years of professional working experience;

 

You possess demonstrated experience in product ownership and thoroughly understand the development lifecycle of products (business case, product vision, specification, architecture & design, implementation, testing, NPI, market release, maintenance & support, etc.);

 

You have solid experience with Scrum work methods and agile development. Product owner certification is beneficial;

 

You possess a strong commercial acumen in business-to-business sales for heavy equipment markets, with a deep understanding of international product introduction, sales, and support processes.

 

You have the ability to effectively translate commercial products into technical specifications and you are able to weigh and challenge technical proposals in relation to business goals and commercial offerings;

 

You are able to challenge external suppliers and technology developers on proposals and offerings;

 

Affinity or proven experience with smart systems (embedded software + hardware)/ mechatronics products and electric vehicle (charging) market are highly beneficial.

 
You are
A team player;

 

Solution oriented and communicative;

 

Hands-on, and have a can-do mentality;

 

Able to work in multi-disciplinary teams;

 

Comfortable in a fast moving, innovative & dynamic market and technology environment.

 
Our promise
Contribution to a sustainable future
A competitive salary
Access to our employee stock option plan
Flexible working hours, hybrid working environment (home/office)
Work with cutting-edge technologies in software and robotics and major international players who are at the forefront of clean and autonomous mobility
An environment where people have respect for each other
Development of your skills and expertise through training

Free vegetarian lunch, fresh ground beans coffee, and healthy snacks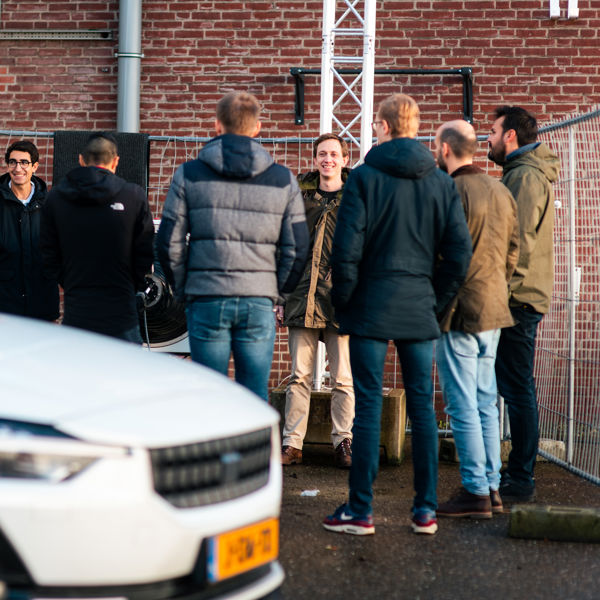 Wanna be a ROC STAR?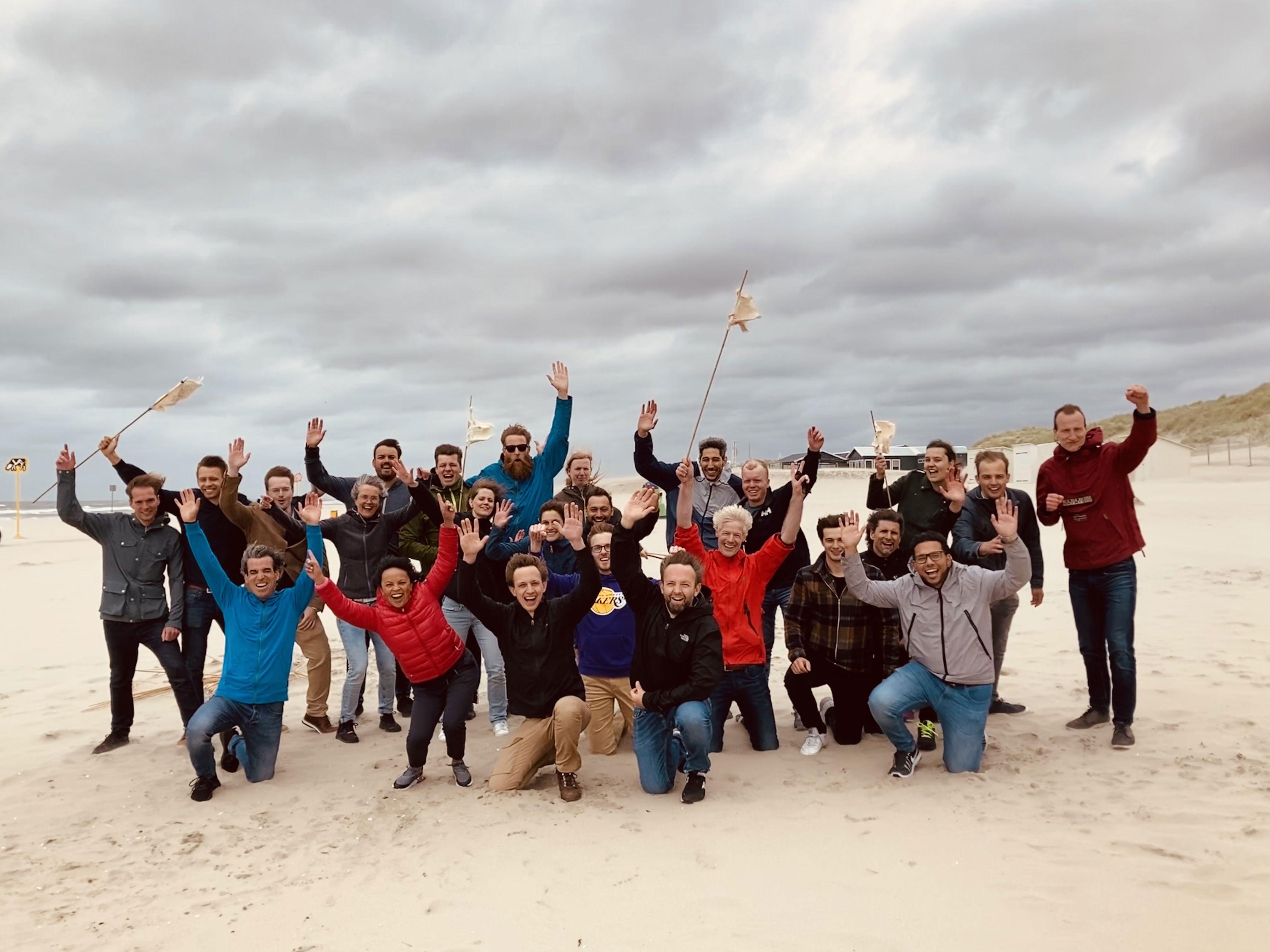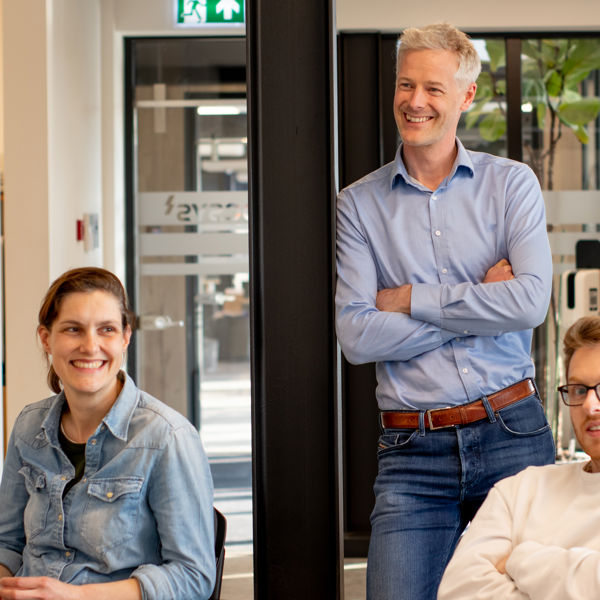 More about us
We are a fast-growing, high-tech, and innovative company with one mission: Powering clean transportation by making charging autonomous!
We create reliable autonomous charging solutions by combining soft robotics, cutting-edge computer vision, and added-value services. Rocsys enables its customers to electrify their fleet sustainably.
Our headquarters are in the Netherlands, and we have a sales, service and operations office in Portland, OR, USA. Rocsys was founded in 2019 by experienced entrepreneurs, currently employs over 50 people, and is expected to exceed 100 people within two years. Our customers are major global A-brands, and our 200%+ YoY order growth is expected to continue in the years to come. 
Join us, and together, we are powering clean transportation.
Our core values:
Positivity​:
We are a company which is fun to work for. We trust each other, are open and transparent. Our mindset is positive, and we continuously coach each other toward positivity.  
Innovation​
We cultivate processes, attitudes and mindsets which actively contribute to a better product-market fit and increased customer value. We are innovative in experimenting and adopting new paradigms when useful.  
Effectivity​
We are fast moving and flexible while always structuring our processes and products for scale. We focus on output and aim for maximum result.
Ownership​
We take ownership of delivering results and support colleagues by providing quality information, by being reliable and dependable in our daily interactions. Even if this means going the extra mile.
Sustainability​
​We contribute to a cleaner and better world. In our daily jobs we consider sustainability in the way we run our offices and operations.
Respect​
We aim to become a better company through encouraging diversity. We engage in healthy discussions, listen to each other, put effort in understanding and learn from differences and try to make the best decisions.
Expertise​
We value the expertise of colleagues and actively share knowledge with each other to improve the overall level of expertise in the company. We try to have a learning mindset and encourage others towards adopting this mindset.